"We live in the wind and sand…
and our eyes are on the stars."
WW2 WASP Female Pilots
Meet the extraordinary women pilots who made history in America as the first female pilots to fly military aircraft in World War 2.
WW2 WASP - Women Airforce Service Pilots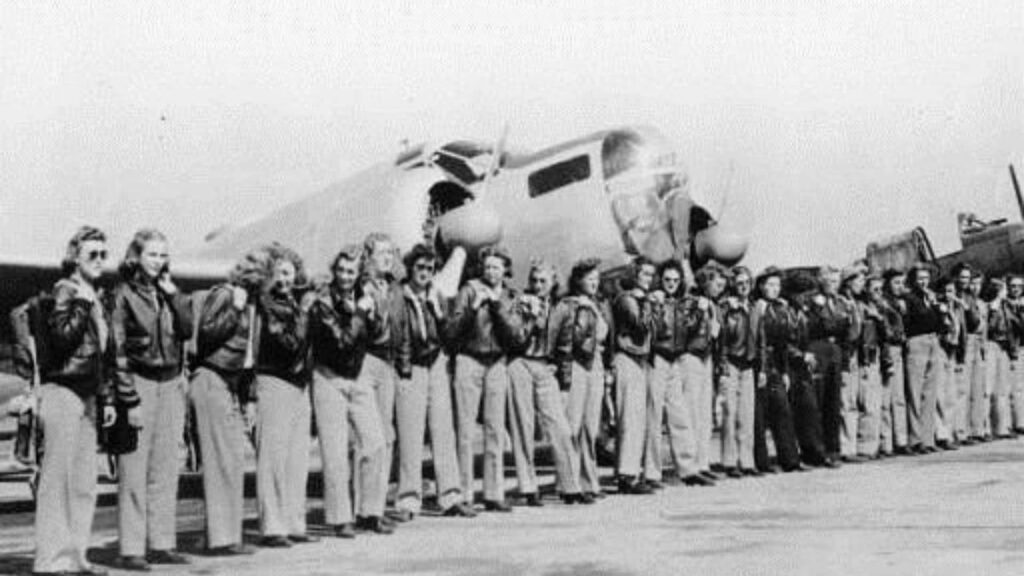 WASP stands for Women Airforce Service Pilots.
During WWII, the United States Army Air Force enlisted and trained civilian women pilots to assist in domestic flight services. They relieved the male pilots needed on the battlefronts. 
About 25,000 women applied
1,830 were admitted in the WASP training 
1,074 trainees graduated from the 30-week program and flew as WASP
Every applicant paid or hitchhiked their own way to Sweetwater, Texas!
As civilian pilots, the WW2 WASP flew all types of aircraft used by the military during the war. Their responsibilities included:
Ferrying planes between air bases
Testing airplanes
Transporting personnel
Flew searchlight tracking missions
Towing targets for anti-aircraft gunnery practice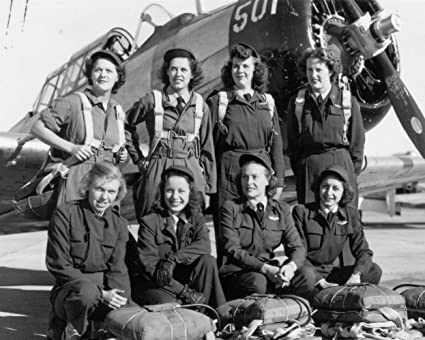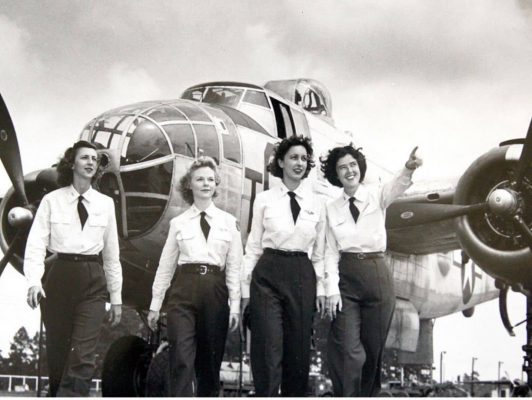 Although the WASP had a good flying record, 38 pilots perished during training or active duty.
The training took place at Avenger Field in Sweetwater, Texas.
The WASP program lasted 27 months. It was deactivated on December 20, 1944.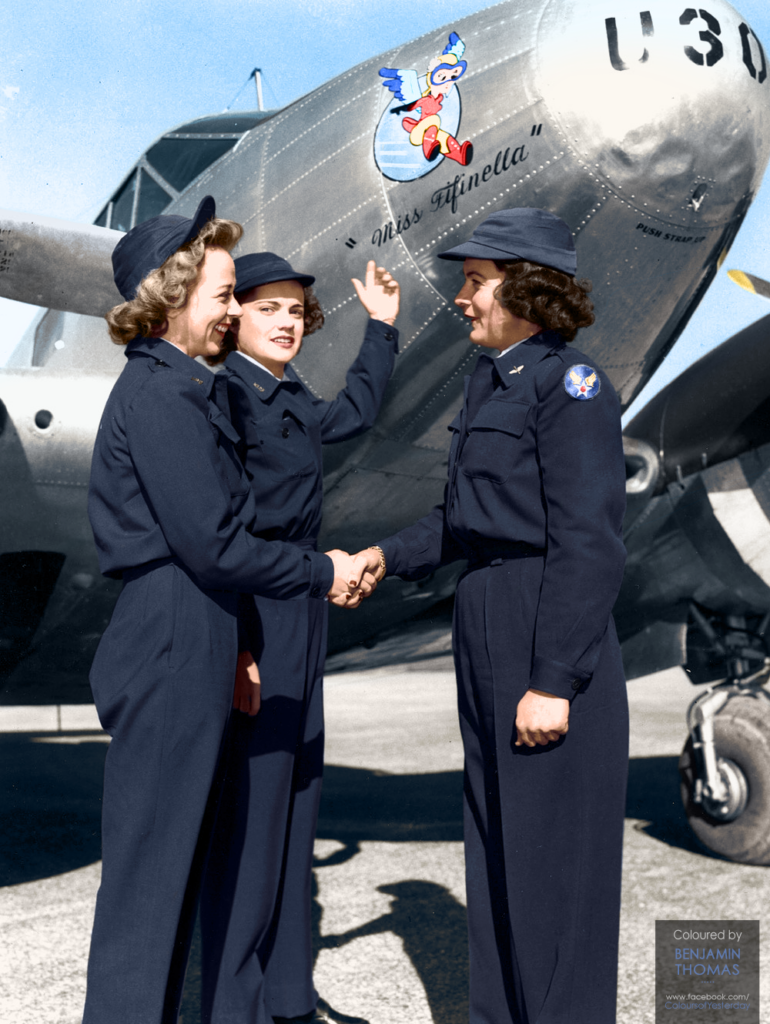 The WASP contribution to World War II has been a missing chapter in the American classroom. But we're changing that with FLYING FILLIES book!
In recent years, the WASP were finally recognized for their valuable services to support World War II.
The WASP received their veteran status on November 23, 1977 from President Jimmy Carter.
On 1984, the WASP were awarded World War II Victory Medals and for those who had served one year, they received the American Theater Campaign Medal.
In Nov. 14 2008, the WASP received their Campaign Medals at the Fly Girls of World War II exhibit at the Military Women's Memorial in Arlington, Virginia. 
On March 10, 2010, more than 200 surviving WASP received the Congressional Gold Medal.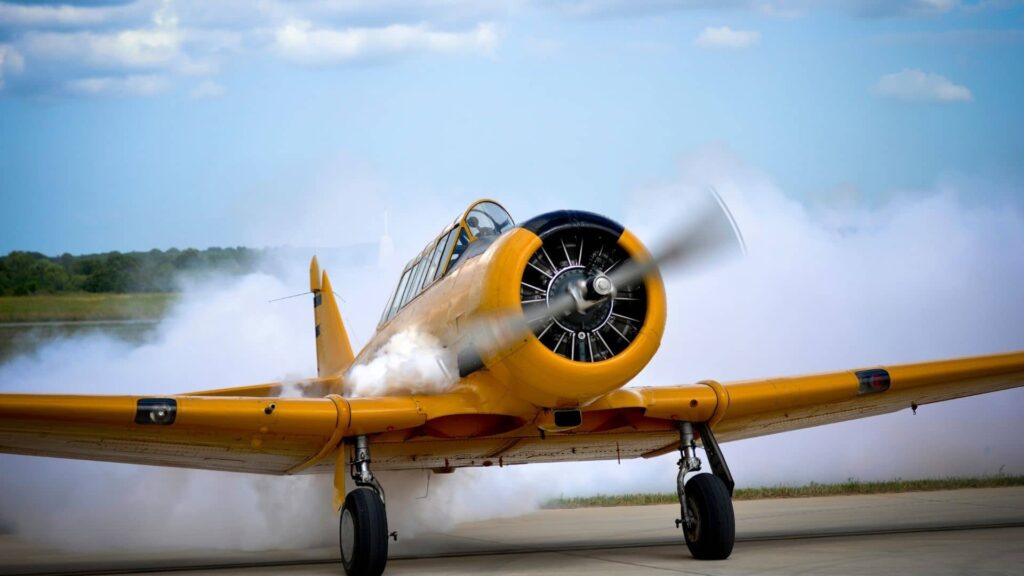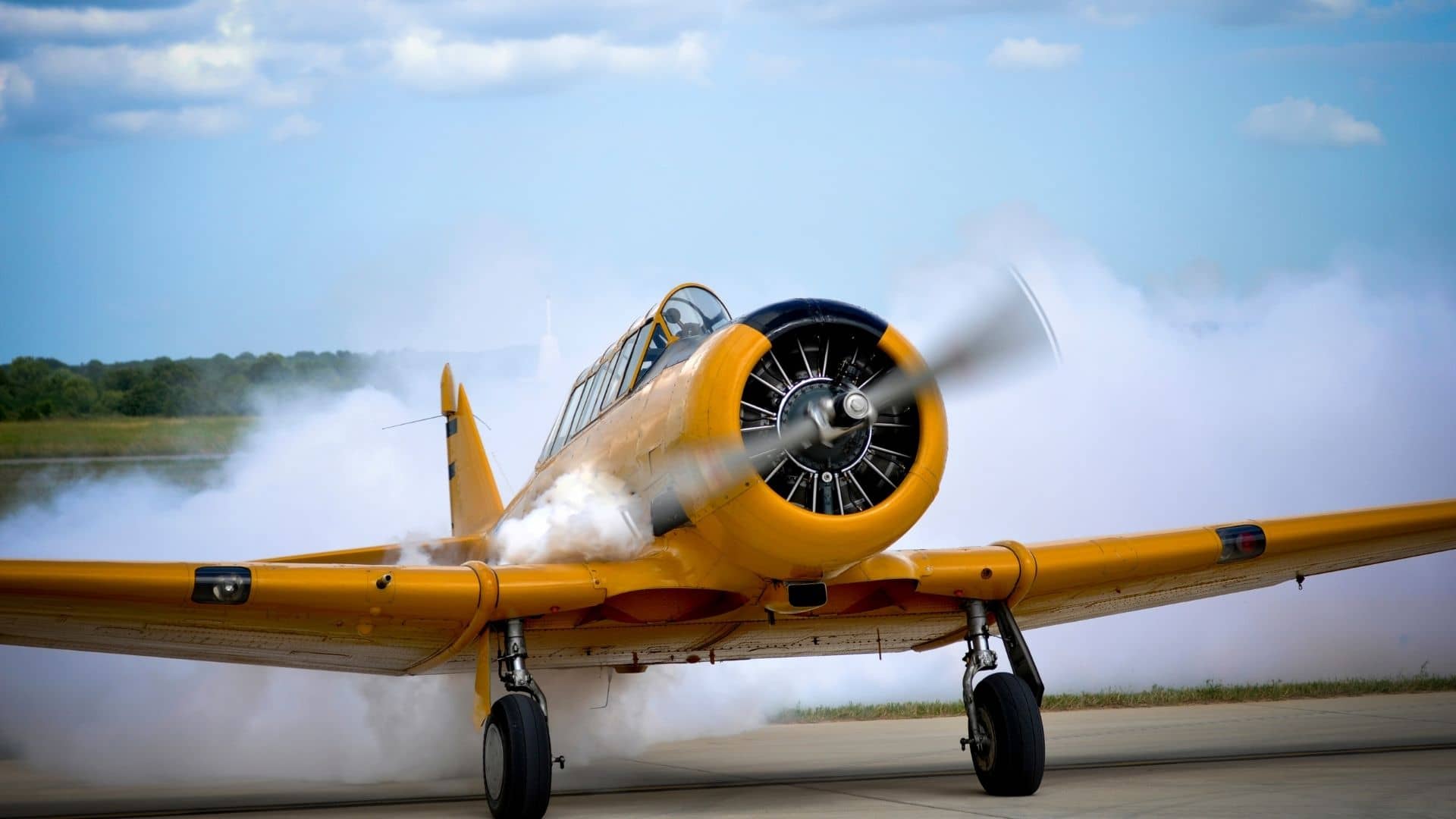 The "guinea pig" class began in September 1942.
WW2 WASP Ballet "Rugged But Right" Lyrics
You'll go forth from here with your silver wings
Santiago blue and a heart that sings—
'Cause you ain't gonna be here no longer.
I just called up to tell you that I'm rugged but right!
A rambling woman, a gambling woman, drink every night.
A porterhouse steak three times a day for my board,
That's more than any decent gal in town can afford!
I've got a big electric fan to keep me cool while I eat,
A tall and handsome man to keep me warm while I sleep!
I'm a rambling woman, a gambling woman and BOY am I tight!
I just called up to tell you that I'm rugged but right!
Ho-Ho-Ho—Rugged but right!
Select Real Life WW2 WASP
"The suspense, never knowing what the next day would bring. The excitement. Excitement. That's the best word in the dictionary."
Dorothy Kocher Olson, WASP 43-W-4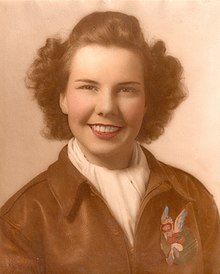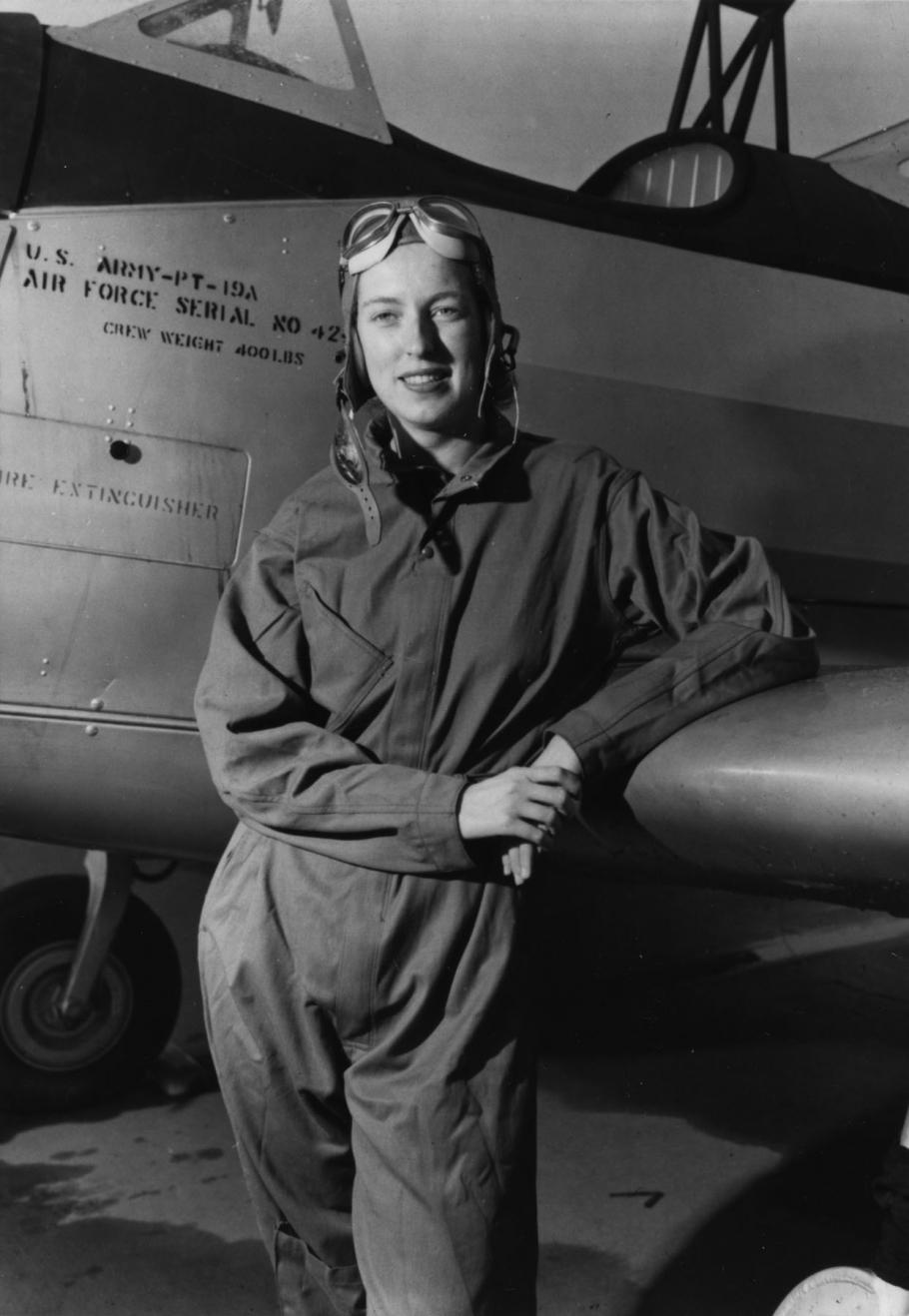 "I was happiest in the sky—at dawn when the quietness of the air was like a caress, when the noon sun beat down and at dusk when the sky was drenched with the fading light. Think of me there and remember me…"
"You sat up there, and God was right there with you."
Evelyn GreenBlatt Howren, WASP 43-W-1